The professionals at RSW Auto Parts can help you pick the right automotive paint for your project.


Dupont Performance Coating
DuPont is one of the world's largest suppliers of automotive coatings. It supplies liquid and powder coatings to most of the major US automotive repair shops. DuPont performance coating brands include Standox and Spies Hecker products for high-end aftermarkets and Nason for economy coatings. Although a DuPont Performance Coating won't make your car go faster, it will definitely make it look good when going fast. For DuPont performance coatings, call or visit RSW Auto Parts in Garner, NC 27529 today.
Fiberglass Evercoat Products
The Fiberglass Evercoat company was founded in 1953 and produces auto body repair fillers and putties for the automotive industry. To ensure that their high quality automotive refinishing products are accessible, the company has teamed up with selected auto shops, such as RSW Auto Parts, throughout the U. S. and Canada. Some of the Fiberglass Evercoat products we carry at RSW Auto Parts are Primer Surfacers (Lacquer and Urethane Based); Plastic, Undercoating & Anti-Rust; Plastic, Fiberglass & Metal Fillers; Acetone & Pre-Paint Cleaners; and Scratch Removers.
Hot Hues - Dupont Custom Finishes
Do you want your car to have a custom finish? Consider using DuPont and their Hot Hues? palette of colors. DuPont is a company powered by Science and Innovation and they are a leader in the field of custom finishes. At RSW Auto Parts, we offer Hot Hues - DuPont custom finishes. Visit our store in Garner, NC 27529 or call us at 866-665-1605 today.
House of Kolor Custom Paint
House of Kolor custom paint is a great solution for car owners looking for custom painting, and RSW Auto Parts offers House of Kolor products in Garner, NC 27529. Some of the most popular House of Kolor products are: automotive paint, coatings and supplies, Shimrin Glamour Metallic, intensifiers Kandy Koncentrate (kk series), reducers, catalysts etc. If you need custom colors and supplies, visit our store or call us at 866-665-1605 today.
Nason Paint
Nason paints offer value-priced finishes for every type of paint job - from a simple spot repair to an overall repaint. At RSW Auto Parts, we have Nason undercoats, topcoats, and clears that deliver Value in a Hurry. Call 866-665-1605 or visit RSW Auto Parts today for Nason paints.
What our clients are saying about us
We have established longterm and stable partnerships with various clients thanks to our excellence in solving their automotive needs!
More Reviews
Classic service and they had the parts I needed for my repair. I am very happy.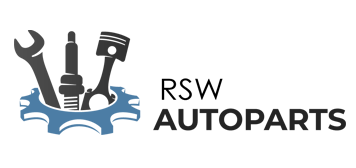 Helpful & Local
Transmission Services, near Raleigh, North Carolina

Great customer service. Everyone in the store was so friendly. They answered all my questions.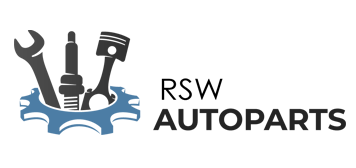 Professional
Fluid, near Garner, North Carolina