If you need professional equipment and supplies to refurbish your vehicle, come to RSW Auto Parts in Garner and speak to our auto part experts. We will help you find the items you need - we offer quality parts at fair prices.


Frame Equipment
At RSW Auto Parts, we have frame straightening equipment, frame measuring equipment, collision repair equipment, and collision equipment accessories. If your auto body shop needs frame equipment call us at 866-665-1605 today.
Headlight and Tail Light Assemblies
The headlights and tail lights on your car help increase your visibility. RSW Auto Parts offers products for all domestic and import vehicles. Contact us at 866-665-1605 or visit RSW Auto Parts today for all your headlight and tail light assembly needs.
Mirrors
The mirrors on your vehicle help you see the vehicles approaching from behind. RSW Auto Parts offers products for all domestic and import vehicles. Contact us at 866-665-1605 or visit RSW Auto Parts today if you need a replacement mirror.
Safety Equipment
Safety equipment is protective gear worn to minimize the exposure to workplace injuries and illness. Since most paints contain toxic chemicals and other heavy metals, you need to have safety equipment when painting. At RSW Auto Parts, we offer the latest safety equipment to keep you safe when painting your car.
Sanders, etc.
Sanders are tools used to smooth surfaces (in preparation for painting work). The sanders, which are usually powered electrically or by compressed air, smooth surfaces by abrasion. To prepare a surface for painting you need to sand (smooth) it. At RSW Auto Parts in Garner, NC 27529 we offer the best sanders in the industry. Call or visit our auto shop, for quality sanders.
Welding Supplies
Welding is the fabrication and sculptural process that joins metal parts together. Welding is an integral part of most motor vehicle repair and refurbishing services. To get the right welding supplies and welding equipment, you need RSW Auto Parts. We offer high quality welders and welding supplies that promote efficiency and safety.
What our clients are saying about us
We have established longterm and stable partnerships with various clients thanks to our excellence in solving their automotive needs!
More Reviews
Classic service and they had the parts I needed for my repair. I am very happy.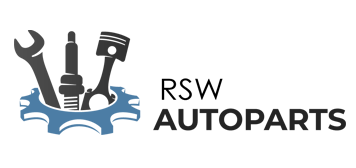 Helpful & Local
Transmission Services, near Raleigh, North Carolina

Great customer service. Everyone in the store was so friendly. They answered all my questions.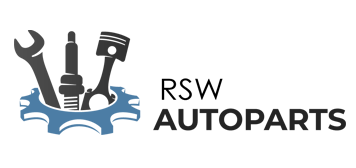 Professional
Fluid, near Garner, North Carolina